Full-Service Junk Removal & Hauling
1-877-ZRO-JUNK (976-5865)
Helping Our Customers &
The Environment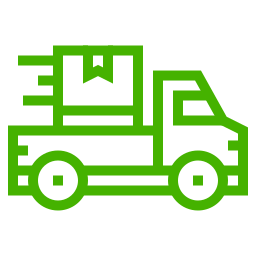 Free On-Site Estimates
(No Hidden Fees)
All Heavy Lifting Taken Care Of
Junk Busters, a minority and family-owned business, started their service with the goal of helping others. With their various services, the team ensures that all junk is either recycled or donated. The Junk Busters team are looking for charities and community organizations to partner with in effort to support those who can make use of the goods that they collect. After all, one person's junk can be another person's treasure.
Our headquarters are located in Maryland and serve all the District of Columbia, Maryland, and Virginia. There is no junk job that is too small or large for us! We guarantee that we will take the necessary time required for any job, providing you with outstanding customer service from start to finish. Our team will walk you through the process, ensuring that your junk is removed with care. It is our mission to make the process seamless for our customers
Leave the hard work to us!
24/7 Customer Service
With our team, you can feel supported.
1-877-ZRO-JUNK (976-5865)
Whatever you need gone, Junk Busters can take care of it. Here's a list of items we remove.
Are you a charity or community organization looking to partner with the Junk Busters team?
Very satisfied with the service
This was my first time using this service. Everything from making the initial call to schedule to actual pick-up was excellent. The driver called me to let me know in advance when they would arrive. They picked up in the 2 hour window that was promised. Very friendly and courteous / professional. I would use Junk Busters again.
Great Service
They worked with me on pricing and they were able to match competitors price.
Efficient junk removal
The work of removing all of the old patio furniture plus a lot of odds and ends that had accumulated over the years on our back deck was performed professionally and efficiently. I'm very pleased with the work and results.
Frequently Asked Questions
24/7 Customer Service
With our team, you can feel supported.
1-877-ZRO-JUNK (976-5865)